The online wholesale catalogs of some companies, where you can see prices and place an order.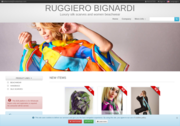 RUGGIERO BIGNARDI - REM
Luxury Brand
Brand of luxury women's beachwear and exclusive bikinis enriched by unique colorful prints made from a noted Italian artist. Perfect choice for upscale boutiques. Private label available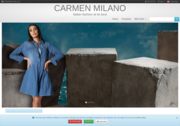 CARMEN MILANO
Brand of high-quality chic women's wear, offering a "Total Look" solution combining fantastic dresses with jackets, outerwear, blouses, skirts and trousers. All clothes are entirely manufactured in Italy, using the finest fabrics and accessories. Serving resellers of premium or better elegant women's wear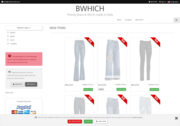 OPI FASHION SRL
True Italy products
Producer of a broad range of pants and jeans for women and men, enhanced by a particular finishing and washing processes. All pants and jeans are entirely manufactured in Italy with the best materials avaible on the market. B.Which provide its own Brand Name but also Private Label service in order to satisfy customers needs.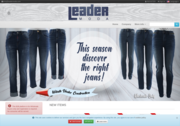 LEADER PRONTO MODA
Low Cost
Manufacturer of a large range of women's trousers and jeans, in casual styles. Very affordable wholesale prices for fast fashion pants for women. Private Label available
MICHELA MII
Low Cost
Distributor of women's clothing and accessories, designed following the latest "pronto moda" fashion trends. Large assortment of models, styles and colors, offering a very good value for money. Great choice for markets with low purchasing power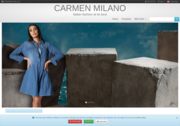 CARMEN MILANO
Brand of high-quality chic women's wearin curvy and large sizes, offering a "Total Look" solution combining fantastic dresses with jackets, outerwear, blouses, skirts and trousers. All clothes are entirely manufactured in Italy, using the finest fabrics and accessories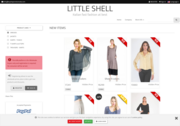 LITTLE SHELL Srl
Manufacturer of a large assortment of casual women's wear designed along trendy styles. Fashion clothes, such as skirts, t-shirts, trousers, blouses, tops and dresses, for girls and women 15-40 years old. Private Label available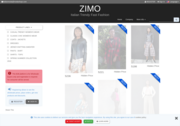 ZIMO
Brand of fast fashion clothing for women and girls, designed following the latest fashionable trends in styles and colors. Superb women's casualwear, made in Italy using quality fabrics and accessories. Great choice for shops and boutiques looking for "pronto moda" clothing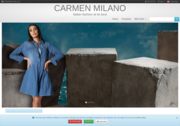 CARMEN MILANO
Brand of high-quality trendy women's wear, offering a "Total Look" solution combining fantastic dresses with jackets, outerwear, blouses, and jeans. All clothes are entirely manufactured in Italy by italian laboratories and designed along the lastest and most sought-after fashion trends. Serving resellers of premium or better women's wear, no cheap mass-produced clothes