Several Italian fashion companies offer an advanced online catalog (wholesale only), where you can look at their latest collections and place an order, quickly, simply and at the best wholesale prices.
Some of them offer temporary coupons to get whopping discounts inside their wholesale online catalogs, when placing an order with very reasonable minimum quantities.
All the available coupons are listed below. Requirements and expiration date are displayed inside the coupon. Just take note of the discount code and use it in the order summary page inside the corresponding wholesale online catalog. Just click the coupon or the company name to go to the online catalog.
Registration is required for each catalog before signing in. If you already registered with the ItalianModa B2B marketplace you can use the same credentials with each online catalog during the sign in process.
KIKKA MIA
DIRECTORY : FASHION ACCESSORIES - Hats
Manufacturer of wool hats and caps, as well as other winter headwear. Large choice of models and colors, also matching with scarves
-5%

off Order
up to EUR 100,000.00
---
Enter this code
at checkout:

gysualprimordine
---
KIKKA MIA
www.gysual.com/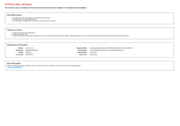 FATTORSETA
DIRECTORY : FASHION ACCESSORIES - Others
Fattorseta designs and sells gorgeous scarves, silk foulards, shawls, wraps, sarongs, bandanas and fashion accessories according to the latest trends, becoming an outstanding reference point for influential brands and buyers. It is a center of true excellence conceived to leverage the cultural and technological knowledge of the world-acclaimed silk industry in Como.
-5%

off Order
from EUR 100.00 up to EUR 299.99
---
Enter this code
at checkout:

discount02
---
Expires on 31 May 2019
FATTORSETA
www.italianmoda.com/bstores/fattorseta/
-8%

off Order
from EUR 300.00
---
Enter this code
at checkout:

discount02
---
Expires on 31 May 2019
FATTORSETA
www.italianmoda.com/bstores/fattorseta/
KIKKA MIA
DIRECTORY : FASHION ACCESSORIES - Others
Manufacturer of a large assortment of fashionable scarves for women and men, made from cotton, viscose, or blend of natural and man-made fibers. Excellent value for price
-5%

off Order
up to EUR 100,000.00
---
Enter this code
at checkout:

gysualprimordine
---
KIKKA MIA
www.gysual.com/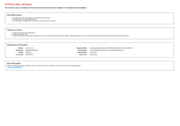 FATTORSETA
DIRECTORY : FASHION ACCESSORIES - Scarves
Manufacturer of high quality fine printed and yarn-dyed silk square scarves in a large variety of gorgeous Italian style designs and colors. Private Label available
-5%

off Order
from EUR 100.00 up to EUR 299.99
---
Enter this code
at checkout:

discount02
---
Expires on 31 May 2019
FATTORSETA
www.italianmoda.com/bstores/fattorseta/
-8%

off Order
from EUR 300.00
---
Enter this code
at checkout:

discount02
---
Expires on 31 May 2019
FATTORSETA
www.italianmoda.com/bstores/fattorseta/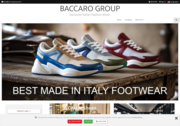 BACCARO GROUP
DIRECTORY : FOOTWEAR - Women Shoes
Brand of quality women's leather shoes and fashion boots enriched by superb accessories and Swarovski crystals. Fashion footwear for ladies, designed along the latest trends
-5%

off Order
from EUR 120.00
---
Enter this code
at checkout:

new5
---
BACCARO GROUP
www.italianmoda.com/bstores/baccaro/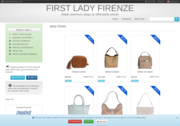 FIRST LADY
DIRECTORY : HANDBAGS - Leather Bags
Manufacturer of leather handbags of any size, in a large range of fashion and classic models and colors. Offers also purses, evening bags and leather wallets
-3%

off Order
from EUR 200.00
---
Enter this code
at checkout:

first05
---
FIRST LADY
www.firstladyfirenze.com/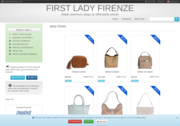 FIRST LADY
DIRECTORY : LEATHER GOODS - Handbags
Manufacturer of leather handbags of any size, in a large range of fashion and classic models and colors. Offers also purses, evening bags and leather wallets
-3%

off Order
from EUR 200.00
---
Enter this code
at checkout:

first05
---
FIRST LADY
www.firstladyfirenze.com/